About us
Discover One Of The World's Finest Horizontal Townships That Will Take Your Breath Away And Sweep You Off Your Feet.
Supercity introduces PRIDE, GLORY and GRAND in its phase one of development. A township set on 155 acres of land where homes are as spacious as your needs and as modern as your lifestyle. The bungalows are designed to be maintained minimally and utilize every inch of the available space. Keeping SCIENCE CITY in the heart of Ahmedabad, this 45m-long road will connect you to the major landmarks making your home truly a Supercity while offering amenities such as water bodies, gardens, and a serene atmosphere.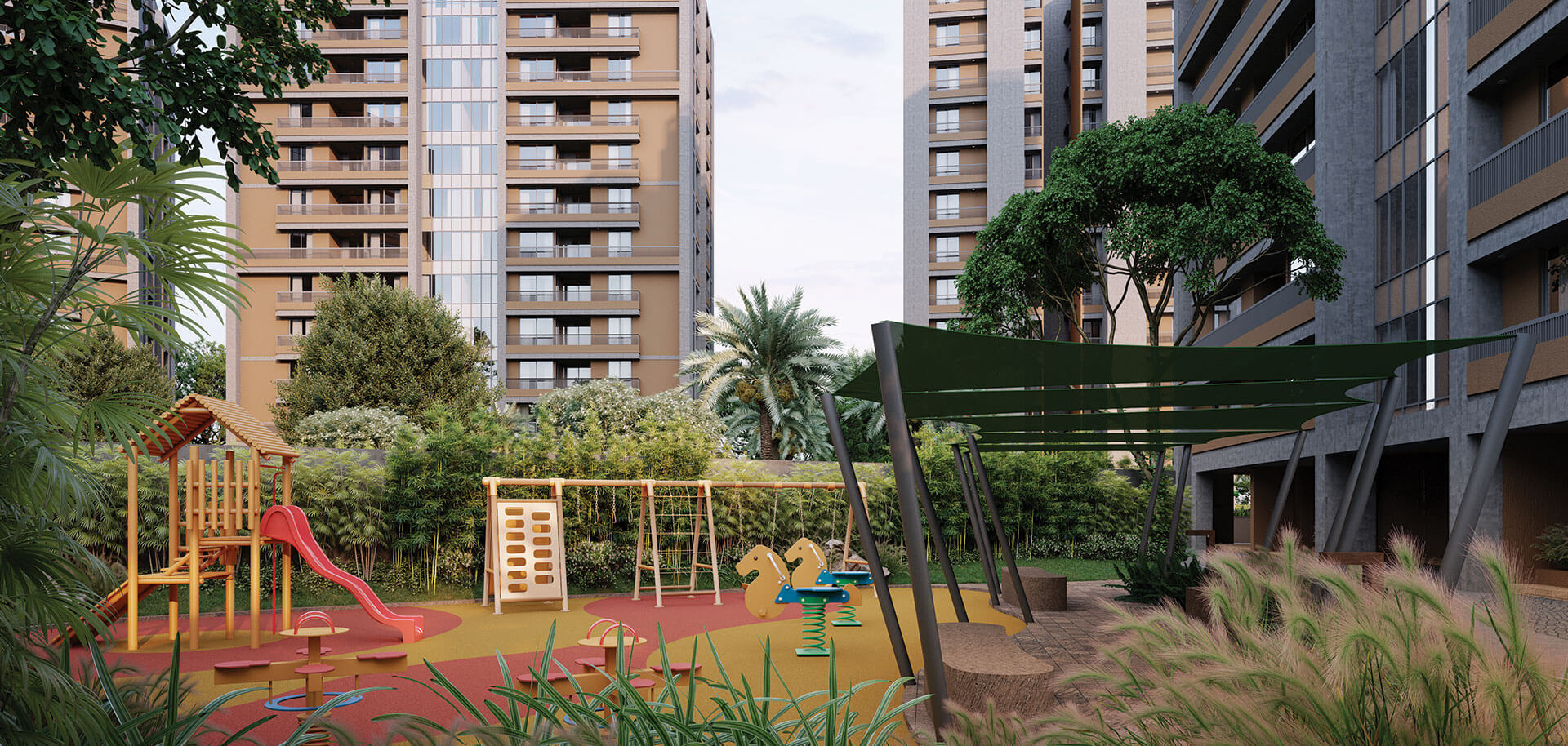 Prime From the moment their first project, Super City has held the deep respect, appreciation, and loyalty of its dients. Another feather to its cap - PRIME stands for extraordinary amenities and the highest level of quality.
Shine Finest homes in the most deirable location of the city. Unconventional & Unique. SHINE reflects its celebrated surroundings. Located just off Science city & minutes away from SBR. the city's most fashionable neighbourhood, its presence makes a grand statement.
Divine Welcome to a sophisticated, metropolitan lifestyle within a vibrant, urban backdrop. DIVINE is a collection of stunning four bedroom homes, offering an unparalleled combination of contemporary design. sought-after amenities, and stunning experience of community living.
Joy Beautifully landscaped campus that welcomes you everyday to destress and rejuvenate.
Luxuria 1 Just like the name suggests, Luxuria is an offering that promises the highest levels of luxury. Being the first apartment project within the 155 acre Supercity Township, Luxuria promises more value for money than anything else.
Luxuria 2 At Super City Luxuria 2. the layout of each residence has been individually crafted all the appartments are finished with a number of fabulous features, such as generous balconies, open plan living spaces and exceptional detailing throughout Grand spaces & large windows capture sunlight and rare views across the beautiful landscape of the community.
View Dream
Commercial Projects
Arcade
Community with varied residential and commercial spaces and a culture rich in potential, with an open café and gathering spaces for people to relax after a busy day, and ample parking for visitors for their convenience.
View Project